Pražské Benátky - Plavby historickým přívozem

Vodouch

Apart from the fleet of small boats, we also offer also larger vessels, each of which can contain three times as many passengers as the small boat. Although our midsize boats are almost 10 meters long and 3 meters wide, their flat bottom enables them to sail wherever you please.
 



Unique equipment
Nevertheless, the equipment and the appearance of our boats are a completely truthful replication of later centuries. The interior equipment, brass fittings as well as other patents correspond to the end of the 19th century.
Seating arrangements
patent boat Vodouch
Presidential cruise - 8 seats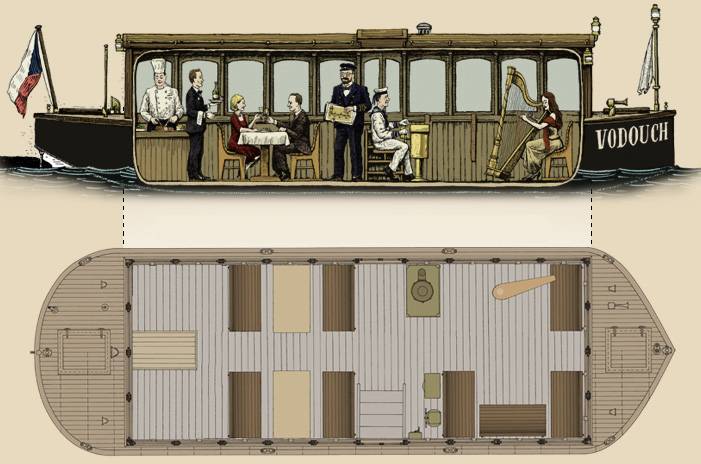 Number of persons:
max. 8 persons
All inclusive buffet outfitted your expectations.
Cruise with dinner - 20 seats

Number of persons:
max. 20 persons
Cruise time:
1 to 2 and a half hours
Classic cruise - 32 seats

Number of persons:
max. 32 persons
Cruise time:
about 45 minutes